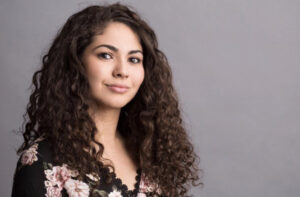 Leila Zandy was born and raised in Austin Texas.  She has many years of dance and entertainment industry experience, which started off by performing in the opener for Tory Lanez and K CAMP concert in Midland Texas. Leila moved to LA, to further her goals and dreams as a professional dancer, and has since appeared in numerous music videos being the lead role and dancer in K-pop artist Jinu Park music video "Shadows Fade" and recently toured as backup dancer for Raymix.
Besides dancing, she has also done modeling for several clothing lines such as Hot Topic and Sesame Street, has had some lead roles in short films, and has also done commercial work for Dell and Toyota.
Leila also continues to train and work with various choreographers in the industry, and is very excited to teach at Danzone, where she can pursue her passion and love for dance!