Reaching Your Optimal Lifestyle Goals
More than just a dance studio, Danzone is a part of an individual's lifestyle choice. To be a preferred partner along the way, we offer a variety of services. People who choose us, place an importance and value on wellness, mental health, and self-care. People who choose Danzone to service them for their milestone moment, value work ethic, principals, honesty, and professionalism. Organizations who chose us, value the wellness and mental health of their people, and have a vested interest in their growth and self- development. Looking to pick up a new skill, try something new, grow out of your comfort zone, loose weight, a low impact activity as part of a physical therapy plan, a team building activity or retreat, an employee wellness initiative at the workplace, a safe environment to work through emotional trauma, or a caring professional to help you create wonderful memories for your once in a lifetime event. Whatever the occasion, we are thrilled to have you choose us to go along for the ride and help you achieve your optimal lifestyle goals!
Our Creative Director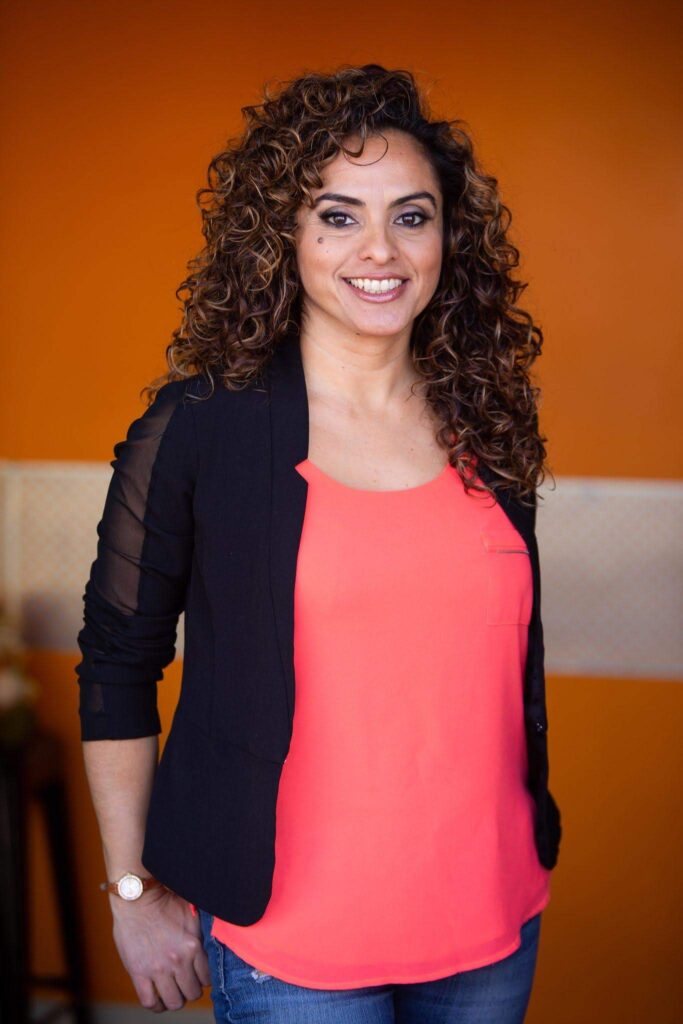 Lenny started dancing when she was 5 years old in El Salvador.  Her parents moved to the US when she was 8 years old, for the same reason so many come to this country, to give their children a better life than the one they knew.
When she was 10 years old, and knew how to speak the language, she joined the drill team at her elementary school.  She always had a passion for the performing arts, as she joined the school choir and found herself in every school play.
While still in high school, she began her coaching career as her high school cheer coach.  She continued to coach for 5 years and trained with the National Cheerleader's Association and as a cheerleader at CSULA.  While at CSULA obtaining her Communications Degree with a minor in Dance, she was presented with many opportunities to tour and perform on stage and film.
Now expanding a professional dance career of over 17 years, Lenny has had the privilege to work with celebrities such as Pilar Montenegro, La Chilindrina, Akwid and Cristal Sierra.  Her credits to stage and film include appearances on the likes of Sabado Gigante, Despierta America, Mad TV, VH1, Univision and Telemundo.
After settling in San Fernando to build her family, Lenny fought the odds to open the doors to Danzone.  Ever since that October in 2007, the goal has always been the same, to help people, young and old, achieve  their truest potential and happiness through dance and fitness.  She tries to make sure that every class she teaches delivers to her students technique, injury prevention and FUN!
As a studio director, Lenny has brought on some of the most skilled and passionate professionals in the industry, to teach Danzone's Children's Dance Program.  As a parent herself, Lenny understands the families we serve work very hard to give their children the very best, and so she too makes that her mission.
Although it's been over 6 years since Lenny opened the doors to Danzone, she has not forgotten that it was family, friends and community who made it happen. This is why Danzone operates the way it does… we serve in a community to bring friends together who end up being our family!